This weekend was my third visit to Vancouver, but my first as a gamer. Vancouver is probably my favourite city in the world and on a sunny weekend in May, I was keen to enjoy some time outdoors, but in between a lot of walking I managed to plan a route to visit a lot of board game spots. As a lone traveler, I couldn't take advantage of any gaming opportunities, but nevertheless, it was fun to check out a few stores and pick up a couple of souvenirs.
There only appears to be one board game store in downtown Vancouver, and that's One Stop Shop, located in a pretty dodgy looking mall. Once inside, the game store itself is well stocked with new releases at reasonable prices. The staff were really friendly and allowed me to stay and try a few solo games from their library at the tables in the back. I bought myself a copy of Nautilion which is still hard to find back home.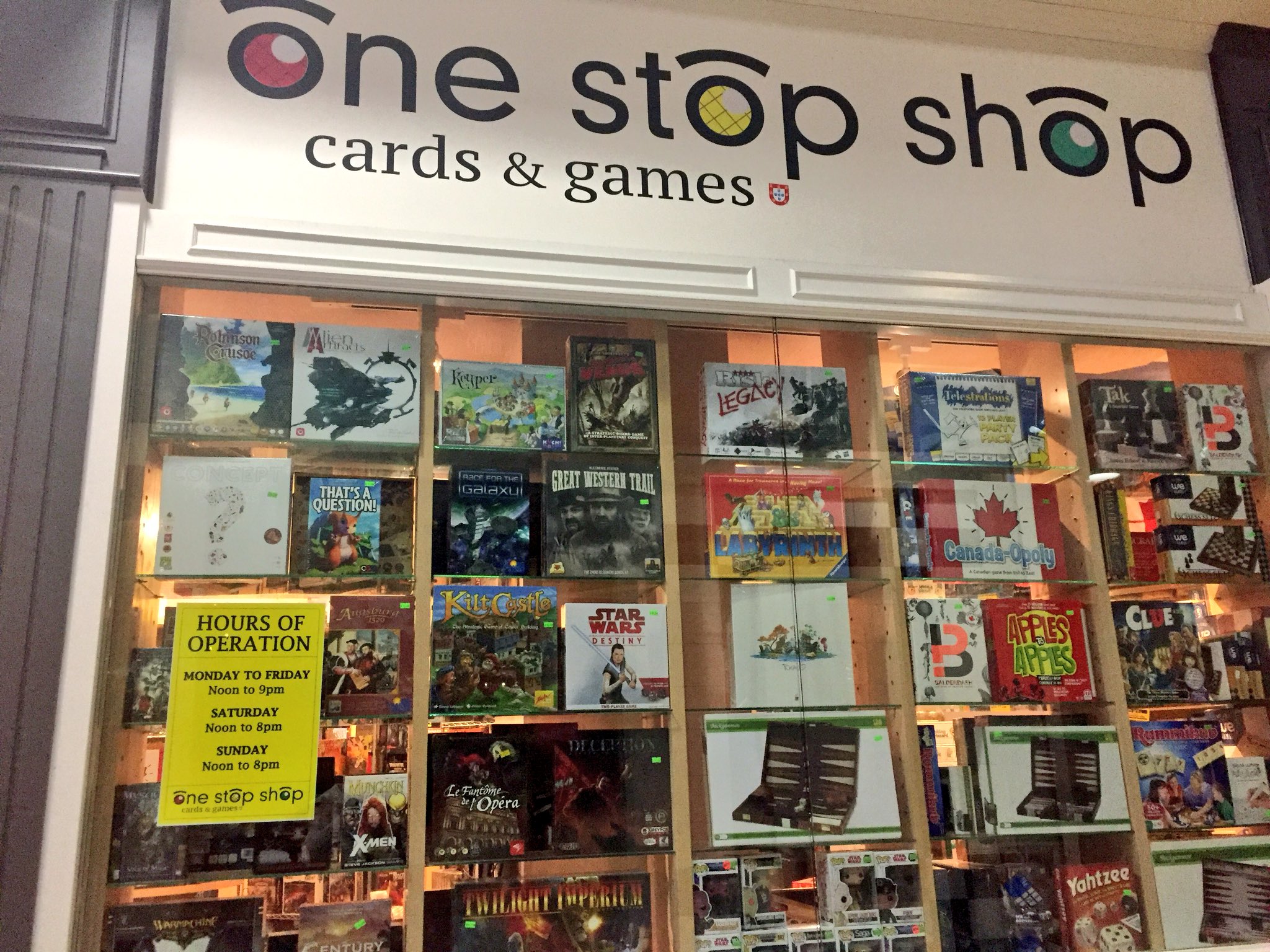 I was happy to travel a little further out of town, even though it was a long walk, and I managed to get to
StarlitCitadel
, which I imagine is the most well-known game store in town, since even I've heard of it from their old Youtube channel. They have a huge stock of games, including a second hand section, as well as selling all sorts of other geeky stuff. I couldn't find any games that I would struggle to find back home, but got myself a copy of
Space Base
– a new release from AEG that seemed to be reasonably priced. Again, the staff were really friendly, telling me about their in store events and Facebook page to help me find local gamers.
What always makes me happy when visiting North America is that hobby board games appear to be more mainstream than back home in the UK. I went into every toy store I saw and found a respectable collection of hobby games. I visited The Granville Island Toy Company, Kaboodles and Play & Learn. Of course, there was Ticket to Ride and Catan, plus a lot of kids games including huge selections of HABA games. Probably the most obscure games I found in a toy store were Power Grid, and the games from Chris Handy's Pack-O-Games series!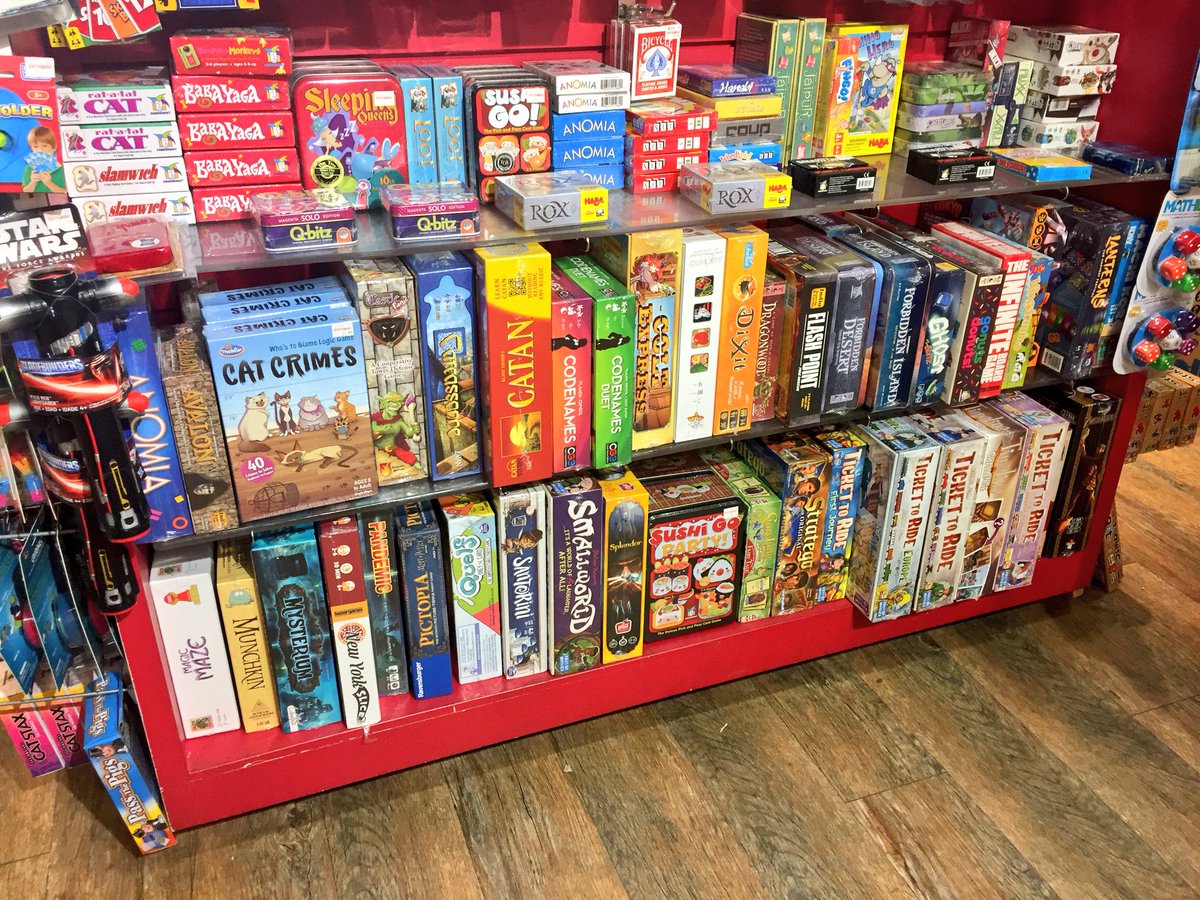 The modern board game selection at Granville Island Toys
Board Game Restaurants/Bars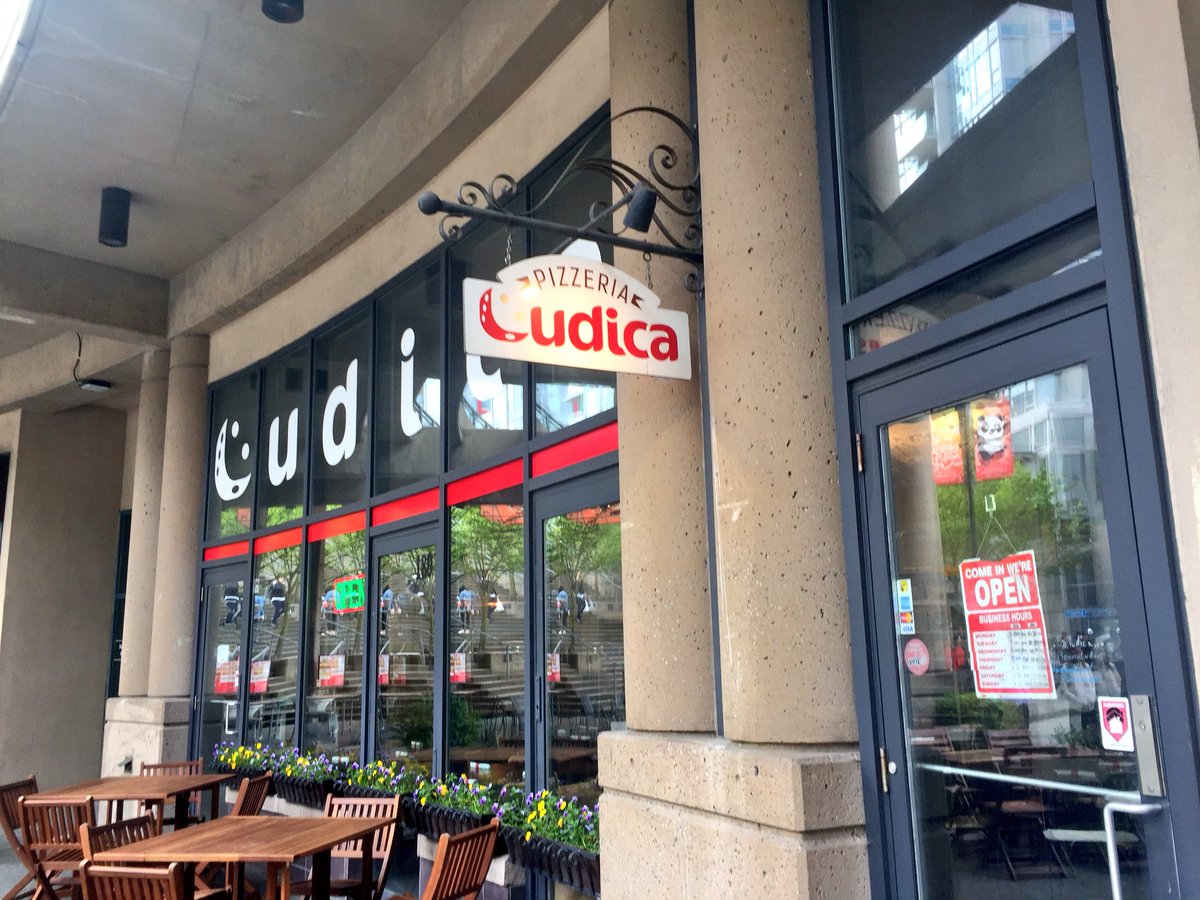 In Downtown Vancouver I managed to find two locations where you could potentially meet up as a group and play some board games. The first was Pizzeria Ludica – a board game pizzeria. Unfortunately, when I visited at 4.30pm on a Friday they had no customers, but I did browse their board game selection which was pretty impressive. Most impressive to me what their retro copy of Fireball Island though!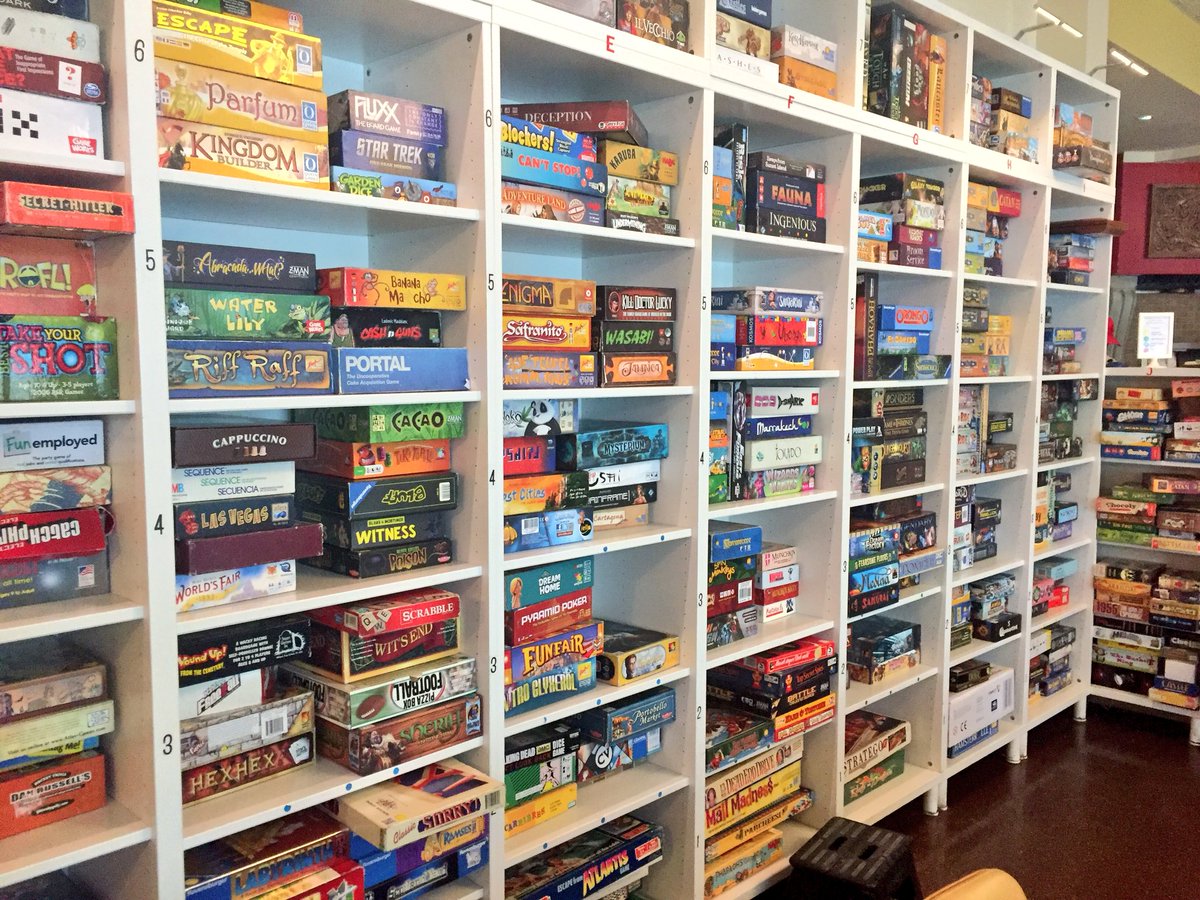 The game collection at Pizzeria Ludica
The second location was 131 Water Street, in Gastown. From the outside this just looks like a normal bar or pub, but thankfully a Google search pointed me in the right direction and the chalkboard sign outside confirmed that I would find board games there! Sadly I was greated by an admittedly large pile of non-hobby games, but did have a nice plate of poutine.
What downtown Vancouver appeared to be missing was a board game café. A couple of bars have board games, but there weren't any locations that had a café vibe. The internet told me that Smash Mouth Café in Gastown had games, but it seems that is no longer true. In addition, I couldn't find any board game groups in Vancouver either, which was a bit disappointing. Through Meetup, it was clear that there were a few game nights out of town and there seem to be some infrequent game nights during the week at game cafes. If I ever fulfil my dream to move here, I hope I can look harder and find some gamers and who knows, maybe Amy can even start the first board game café!